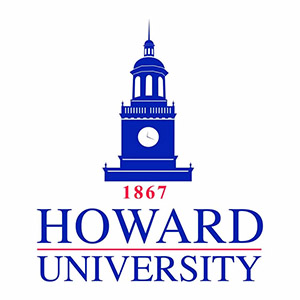 WASHINGTON, D.C. – April 4, 2017 – The Center for Accounting Education (CAE) at Howard University sponsored the Inaugural George S. Willie Lecture Series on March 28, 2017 in the School of Business' auditorium.
In recognition of Mr. Willie's pivotal role in CAE's success, as well as his tireless efforts to promote the benefits of an accounting career, the decision was made to honor him by creating The George S. Willie Lecture Series to be held annually in the Howard University School of Business. Mr. Willie is not only Chairman of CAE's Advisory Board, but he is also a long-time member of the School of Business' Board of Visitors.
This lecture series will expose students to many influential leaders in the accounting profession who will not only share their road to success, but also the pitfalls they have had to overcome along the way. The primary goal of the George S. Willie Lecture Series is to inspire the next generation of accounting professionals.
The first lecturer was Kimberly Ellison-Taylor, newly elected Chairman of the AICPA Board of Directors. She is the 5th female chairman and the first African American to hold that position. She shared her rise to success from the streets of West Baltimore. Taking advantage of opportunities is still very important to her and to which she attributes much of her success.
In speaking with a junior accounting major who listened to Ellison-Taylor's lecture, what struck her as most powerful was Kimberly's advice to surround yourself with like-minded friends who have the same goals and desires to succeed that you have. Her commitment to community service is also very important to Kimberly.
The next George S. Willie Lecture Series will be held during the spring of 2018 at Howard University.
About Bert Smith & Co.:
Bert Smith & Co. is recognized as a top accounting and management consulting firm focused on providing value through a commitment to the profession, their clients and the community. Since 1948, Bert Smith has long-standing dedication to efficient service, effective representation, and experienced counsel. To find out more about how Bert Smith may be able to help your organization, visit bertsmithco.com or call 202-393-5600.
Contact:
Vizual, Inc.
703-437-8018 | vizual.com